Psoria Body Wash
COD Available We Accept COD On all products

Secure E-Payments Paytm • UPI • Cards • Net banking

Free Shipping & Exchange On all over india.

Buy At Easy EMI You can also Choose the Easy EMI option at Checkout
Guarantee safe & secure checkout
The Psoriasis Body Wash is a skincare product specifically formulated for individuals with psoriasis, a chronic skin condition characterized by red, scaly patches on the skin. It combines properties to help manage psoriasis symptoms and improve the skin's overall condition. Overall, this psoriasis body wash is a well-formulated product designed to address the unique needs of individuals with psoriasis.
Pentavitin is a moisturizing ingredient called Saccharide Isomerate. It is often used for its ability to provide long-lasting hydration. Willow bark extract is a natural source that can help soften and loosen scales and flakes associated with psoriasis, making them easier to remove. Salicylic acid is a beta hydroxy acid (BHA) known for its exfoliating and anti-inflammatory properties. AHA, or alpha hydroxy acid, is another chemical exfoliant that may benefit individuals with psoriasis by reducing the thickness of psoriasis plaques and improving skin texture.
Features:
Moisturizing:Maintaining skin moisture is essential for people with psoriasis to prevent dryness. Proper hydration can contribute to softer and more supple skin.
Exfoliation:Exfoliation can help remove dead skin cells, and flakes commonly associated with psoriasis plaques and improve the appearance and texture of the affected skin, making it smoother and more even.
Anti-inflammatory:It can help reduce redness and inflammation in the skin, which are common symptoms of psoriasis.
Cleansing:This helps remove dirt, sweat, and impurities from the skin. Keeping the skin clean is essential for individuals with Psoriasis to prevent infection.
Ingredients
Pentavitin
Salicylic Acid
AHA Fruit Extract
Willow Bark
Our Testimonials
More than 15000+ patient that we cured.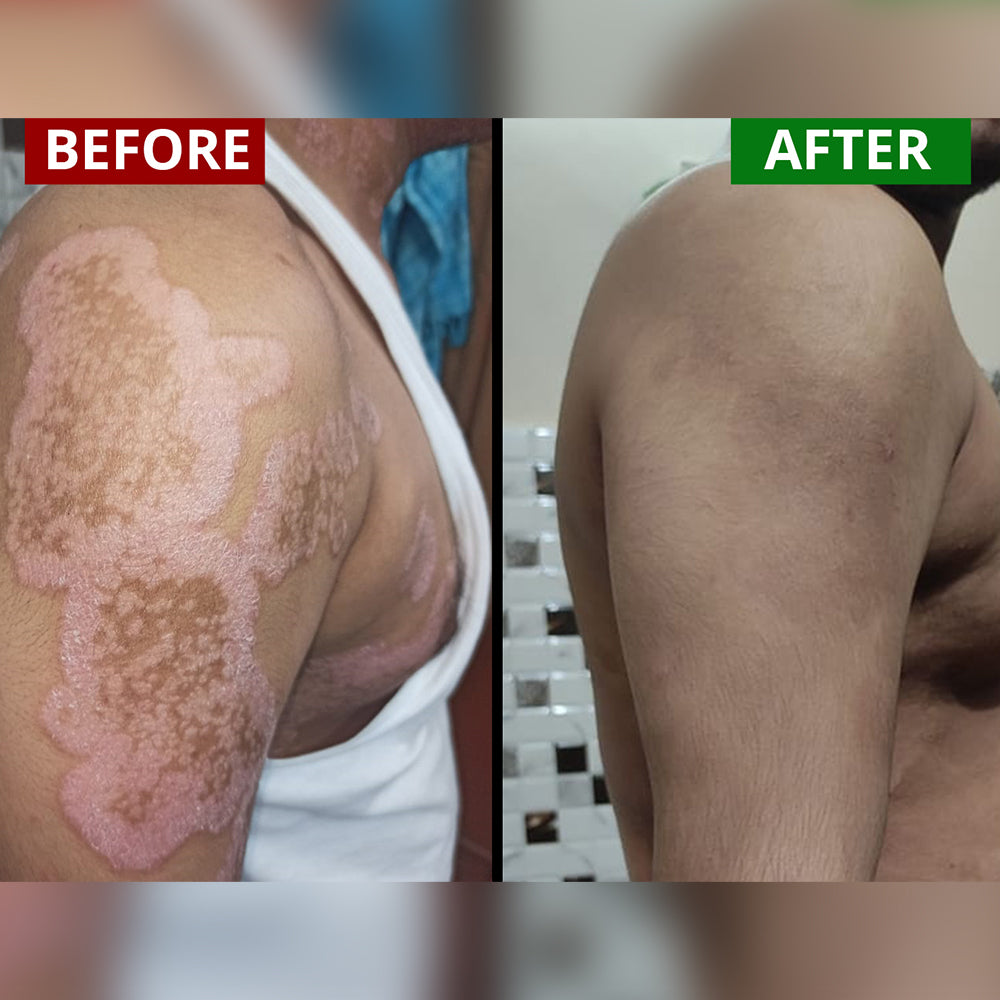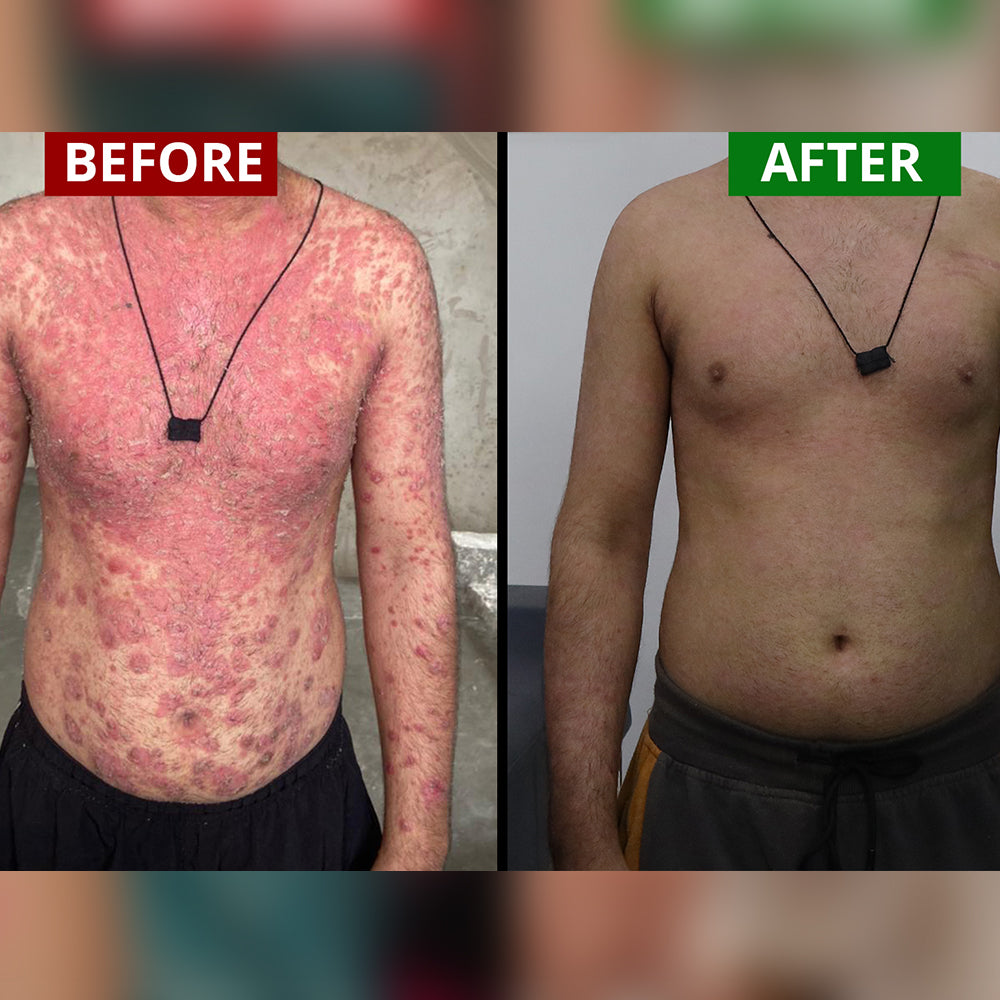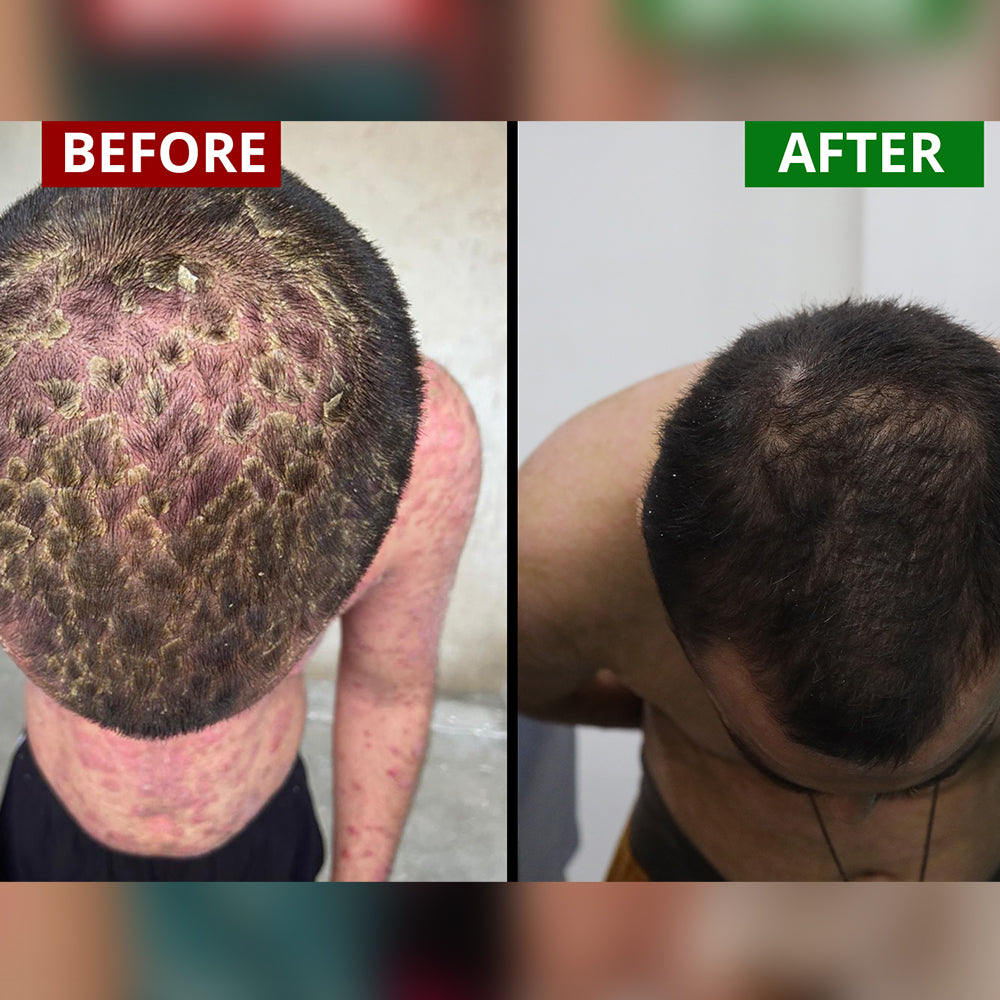 Words by our experts.
Dr. Megha Chaturvedi is a highly dedicated and passionate Skin Specialist and Dermatologist with years of valuable experience and extensive knowledge in the field. With her profound expertise, she has developed exceptional skills in diagnosing and effectively treating various dermatological conditions. Her comprehensive expertise in medicines and treatments enables her to proficiently address many concerns, such as acne, eczema, psoriasis, and beauty enhancements.
Why opt for Ayurveda for psoriasis?