Psoria Oil
In stock
COD Available We Accept COD On all products

Secure E-Payments Paytm • UPI • Cards • Net banking

Free Shipping & Exchange On all over india.

Buy At Easy EMI You can also Choose the Easy EMI option at Checkout
Guarantee safe & secure checkout
Psoria Oil has shown to be a highly cost-effective remedy for Psoriasis, as there is no need for internal treatments. With long-term usage, it promotes the restoration of your skin's normal state.
Its carrier oil, Coconut oil, is recognised for its moisturising effects, and it might also reduce skin dryness and flaking, which may be suitable for certain Psoriasis patients. Camphor has cooling properties and can relieve itching and moderate skin irritation. Sweta kutaja is an ancient medicinal herb that is said to have anti-inflammatory properties. It has been used in Ayurvedic medicine to treat various skin diseases, including psoriasis.
Features:
Psoria Oil has the right blend of herbal ingredients, which gives the best results. It has proven anti-psoriatic activity under its immune modulatory mechanism.
Psoria oil very effectively reduces the skin's itching, flaking, and redness. More extended use brings the skin back to its normal state.
Ingredients
Karanjwa
Neem Leaf
Neemoli
Kutaj Chhal
babchi
Anantamul
Gora-bach
Coconut Oil
Our Testimonials
More than 15000+ patient that we cured.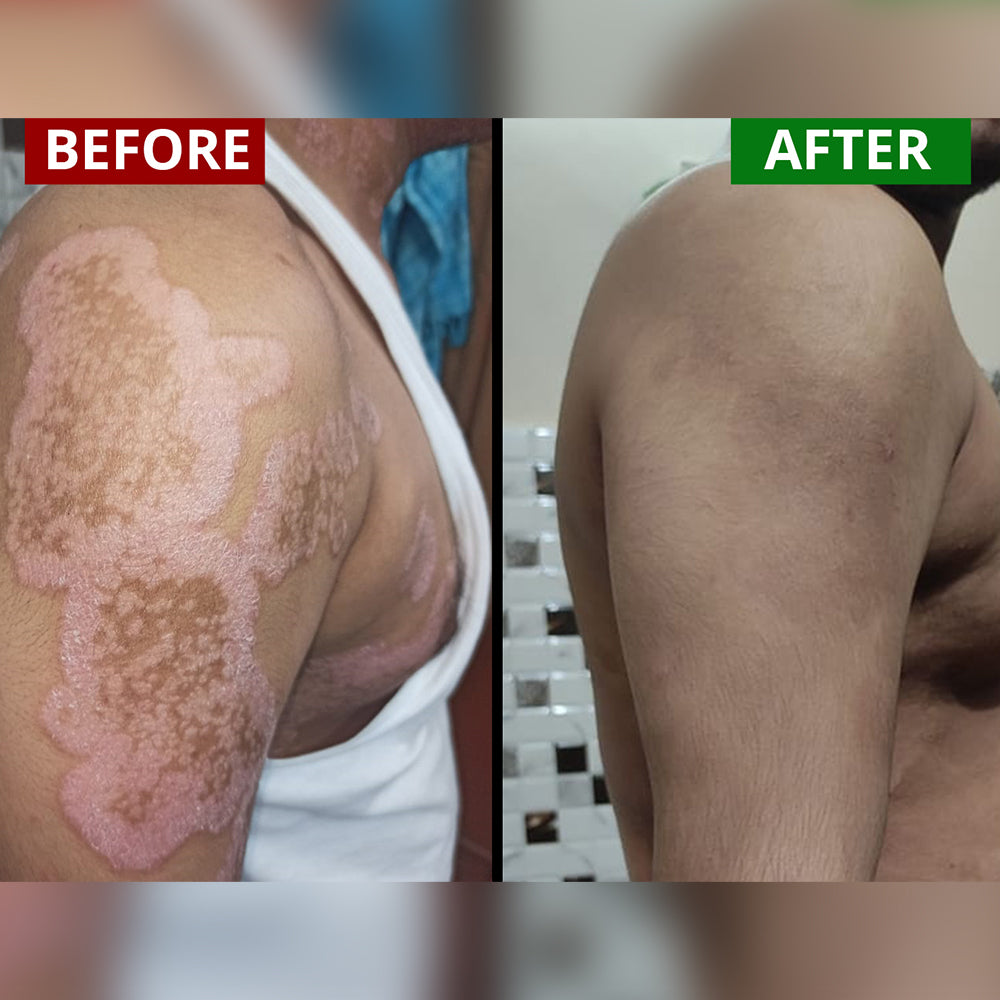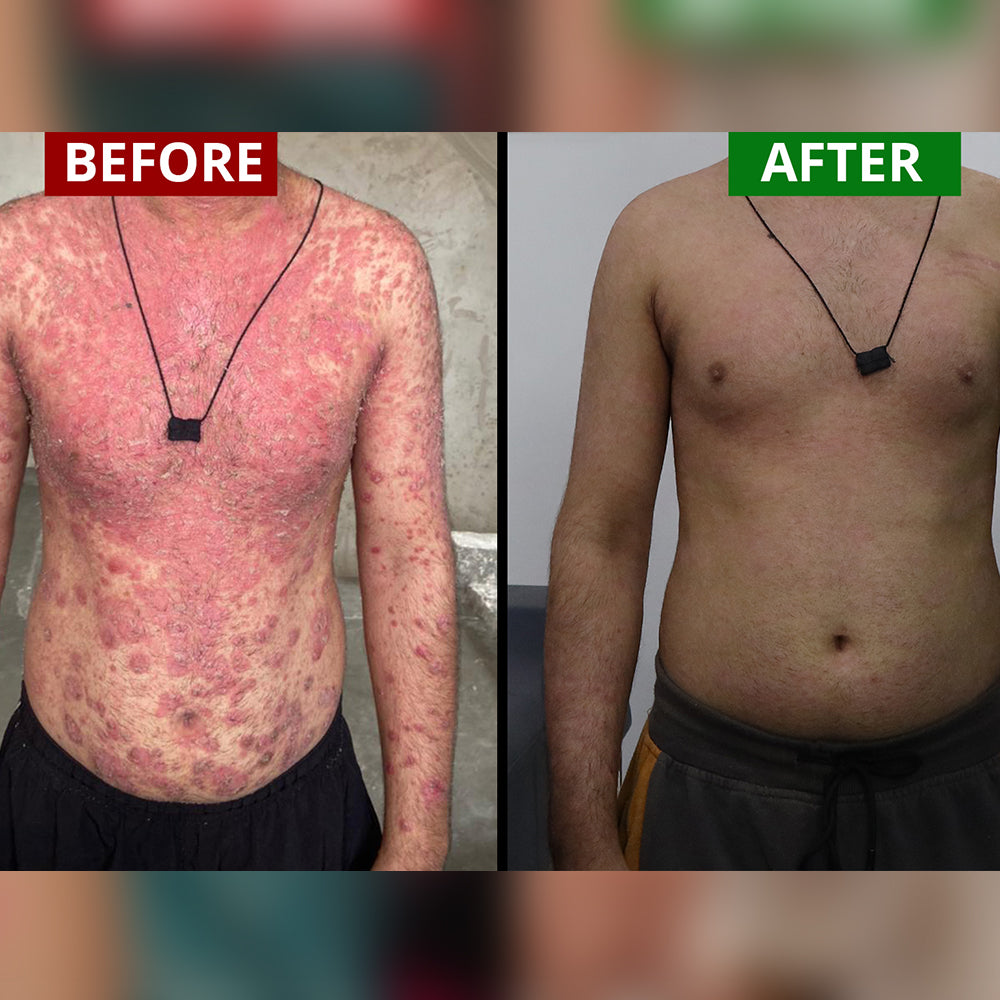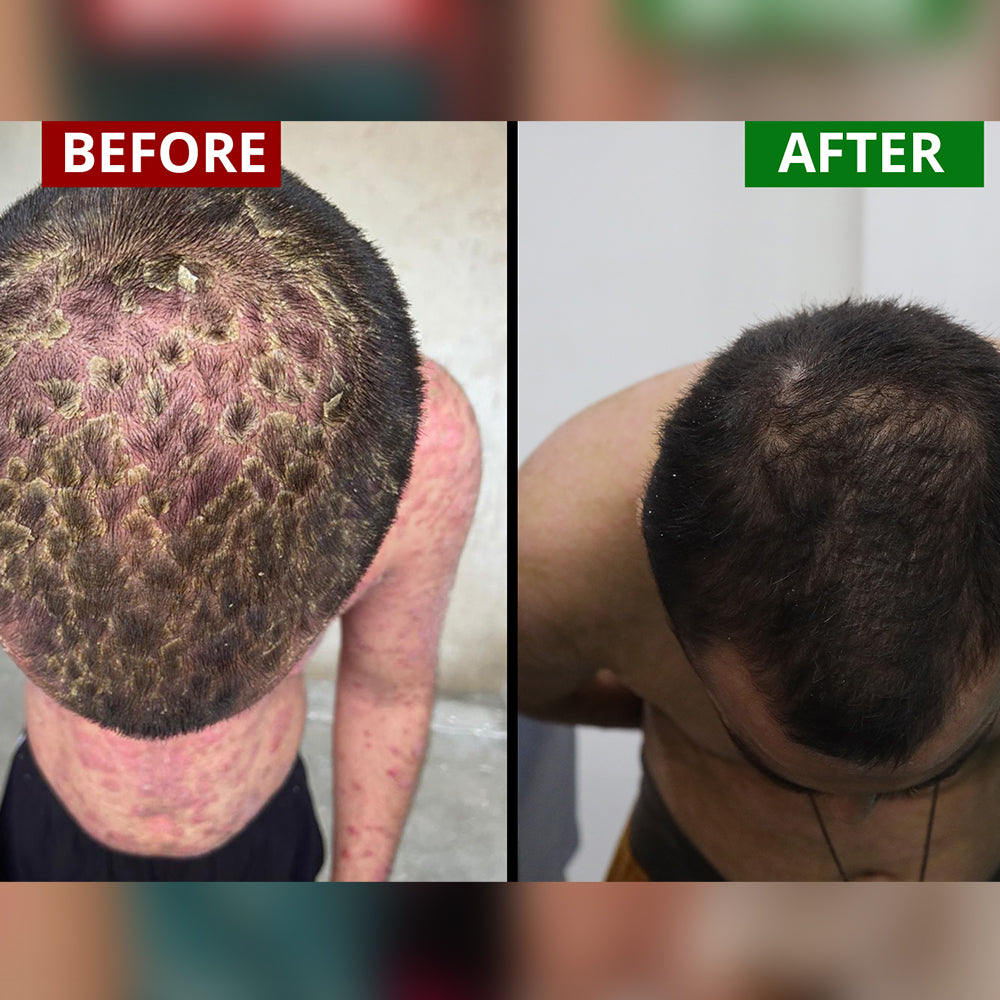 Words by our experts.
Dr. Megha Chaturvedi is a highly dedicated and passionate Skin Specialist and Dermatologist with years of valuable experience and extensive knowledge in the field. With her profound expertise, she has developed exceptional skills in diagnosing and effectively treating various dermatological conditions. Her comprehensive expertise in medicines and treatments enables her to proficiently address many concerns, such as acne, eczema, psoriasis, and beauty enhancements.
Why opt for Ayurveda for psoriasis?
Priyanka miglani
My friend was suffering from skin disease, I recommend her to Consult with Dr Megha, Having met her she got relief from her skin diseases.
Rahul
I've struggled with psoriasis for years, trying numerous products. The Psoriasis Oil is a true game-changer. Its natural blend soothes, heals, and absorbs fast. Immediate relief from itching, noticeable reduction in plaques over time. A bit pricey, but worth every penny for lasting results. My go-to skincare now. Strongly recommend.